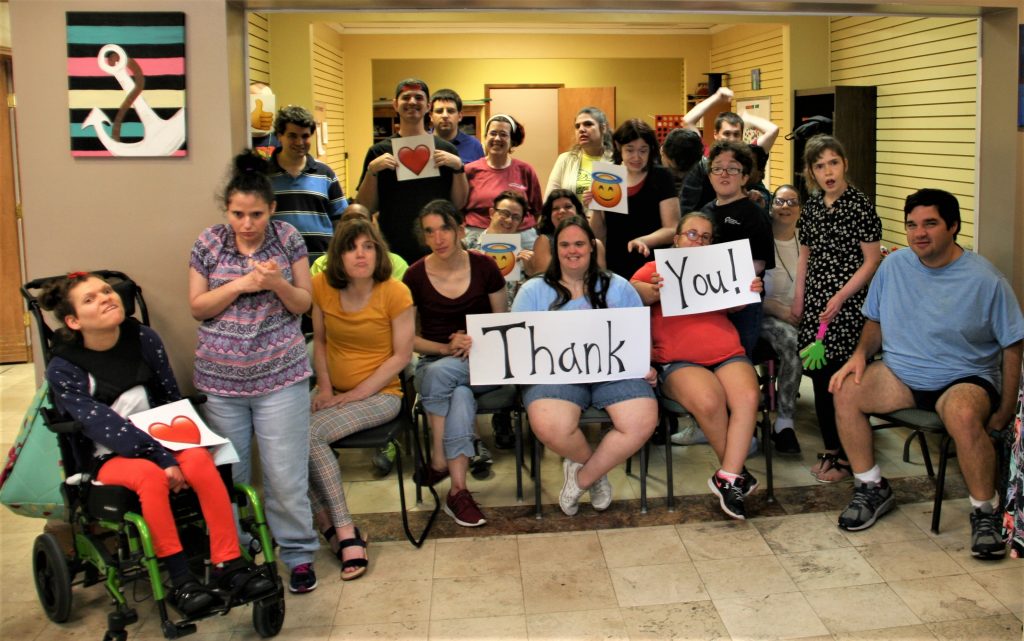 Support from our donors is crucial in providing individuals living with intellectual and developmental differences care for a lifetime. Angelwood is committed to providing the highest quality of needed services for those we serve.
Monetary Donations
Donations may be made in several easy ways:
Monthly credit card pledge
Online via the Angelwood website at www.angelwoodjax.org
Send a check directly to:
Angelwood, Inc.
P.O. Box 24925
Jacksonville, FL 32241
Please note if your gift is an honorarium, memorial, or if you wish for your gift to remain anonymous.
Planned Giving
Please consider including Angelwood in your will or estate plan.
Angelwood Endowment
We are very happy to announce the establishment of the Angelwood Endowment. Through the generosity of one of our families, Angelwood now has a permanent endowment with The Community Foundation for Northeast Florida.
The Community Foundation is well respected and has more than 50 years of experience in managing endowments. In addition to working toward long-term financial stability, we are excited that our relationship with The Community Foundation gives us the vehicle to accept a broader range of gifts, including stock and tangible assets.
If you would like to learn more about the different ways you can help, please contact Diane Tuttle, Executive Director, at 904-288-7259.