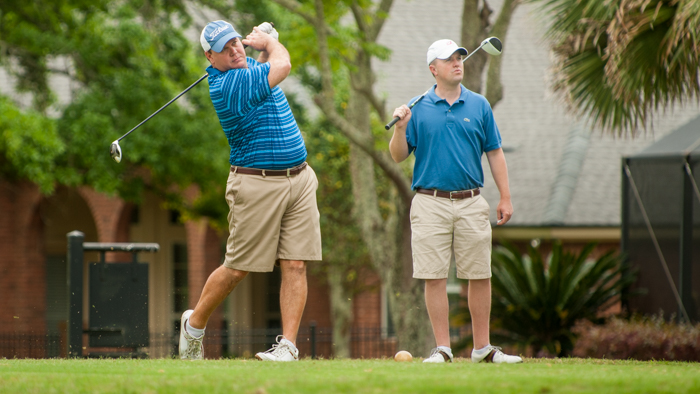 20th Annual Angelwood Golf Classic

You are invited to the annual Angelwood Golf Classic at the beautiful Jacksonville Golf & Country Club. Bring your friends, colleagues, and clients for an afternoon of fun for a great cause! Lunch, prizes, and an awards dinner are included.
20 years ago the Angelwood Golf Classic started with the support and leadership of Brian Kelly. Brian has been an active member of the Angelwood family by serving on the Board of Directors, connecting people and organizations to our mission, and chairing the annual Golf Classic. This year he is excited to have fellow Board Member Meg Rose join him as Co-Chair for the event.
*Please indicate golf in memo line
Monday, March 22nd Schedule of Events: